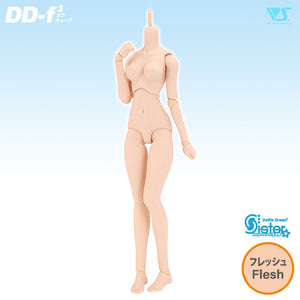 The latest frame "DD-f3"
Flesh Skin / M Bust / Loosely Fisted Hands (DDII-H-07)
Color: Flesh
Please Note: Sometimes the items may not be in stock with us. And we will place your order with Volks Japan once your order is made. Please allow a month or over for items to be shipped. Orders confirmed by Volks can not be refunded.